Skip to Content
Visit Commack/Dix Hills' Very Own Vanco Pharmacy Today!

A Locally-Owned Pharmacy You'll Love
Vanco Pharmacy has offered comprehensive healthcare solutions in Commack/Dix Hills for more than 50 years. Whether you visit us for prescription services, medical equipment, vitamins, supplements, or cosmetics, you're sure to find exactly what you need among our wide range of products. Our independently opened pharmacy meets the needs of our community by delivering superior care with a personal touch. Learn more about our fast and friendly service or see for yourself by visiting us today!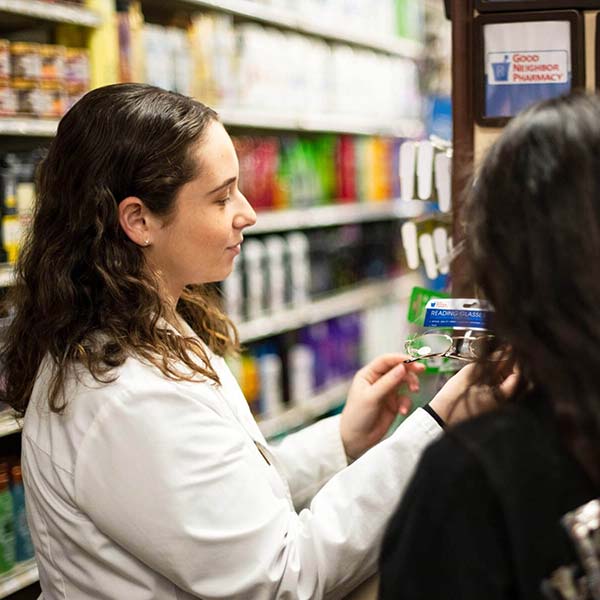 Do You Need Specialized Care? No Problem!
We jump at any opportunity to serve our community better, and that means accommodating our customers' special orders and needs. If you visit our pharmacy and we don't have what you need, We will be happy to order it for you. We have served multiple generations of families throughout the years giving our pharmacy a unique and personal touch. Whether you want to learn more about the antibiotic you're picking up for your sick child or a new personal vitamin regimen, we will happily answer any question you throw our way.
Meet All Your Healthcare Needs in One, Convenient Location
Vanco Pharmacy provides excellent customer service and various healthcare solutions to help you feel your best. Our staff is fully committed to going the extra mile, ensuring every customer receives the highest quality of professionalism and care.
Our Customer Reviews
Old-time culture pharmacy store. It's run like a family business. The staff is very responsive, helpful, and caring. Medicine always in stock. So glad my doctor turned me on to this place. They really value your business!
If I could give 100 stars I would. Vanco is Great. They are always extremely helpful. I have nothing bad to say. If you are using a large chain like CVS you're nuts. I left CVS for Vanco about 5 years ago. Best move I ever made. Vanco's customer service is second to none. A true neighborhood pharmacy.
Always professional, always stocked with meds, and if not- same day or next day delivery is what I have found. courteous, attentive, knowledgeable, and always willing to help. Very fair fees for drugs and sundries. I wish I could do all my shopping there!!!
Have been going to this pharmacy for many years and the staff is always polite professional and knowledgeable and above all kind and helpful I never go anywhere else and can recommend them to anyone without hesitation.
Been going to this place ever since my family and I moved to Dix Hills. Have always been kind and patient, and have always had fast service.
A great pharmacy to go to. Friendly, very helpful, and informative. You are not another number, they actually call you by your name.